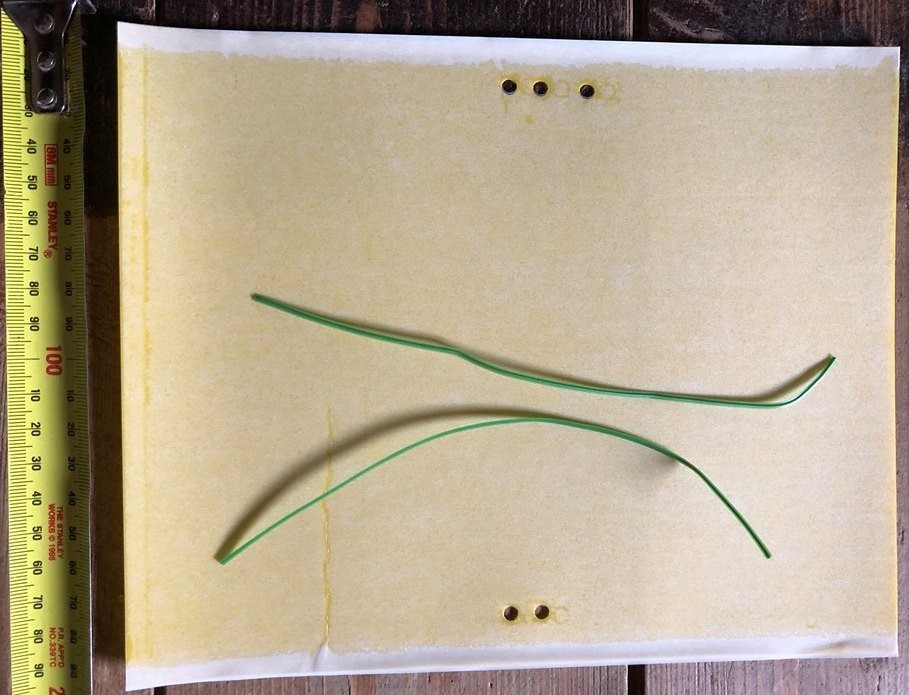 2 x Citrus Gall Wasp and Insect Trap - Double Sided Sticky Paper
SKU 00003
Product Details
After many years of battling with citrus gall wasp at Gunyah garden, we have come up with a method of control that is so good we have to share it! An essential part of this method is the use of yellow sticky papers to catch emerging gall wasps before they can do more damage. After one bad experience with a bird we realised that the sticky paper is best contained within bird wire, to prevent birds becoming stuck.
Installation and Use
We recommend cutting the trap into 4 pieces,and hanging the pieces inside 4 bird wire envelopes. Bird wire has smaller holes than chicken wire. Check and change the sticky papers every month or two, or when there are significant amounts of insects stuck to the paper as per our photo. The sticky paper is double sided, so remove both protective films before placing in the wire and hanging in the garden.
These sticky paper traps can be used to help control; Citrus Gall Wasp, Thrips, Aphids, Whitefly, Fungal Gnats, Leafhoppers, Leaf-Miners. The pests are attracted to the special shade of bright yellow colour.

Each trap comes with a flexible tie, which can be cut in half.
Dimensions of each yellow sticky paper (25 x 20 x 0.2)cm,
Weight = 25 gm.
There are 2 sticky paper traps in this item.
For more information on control of citrus gall wasp, check our YouTube video
Save this product for later