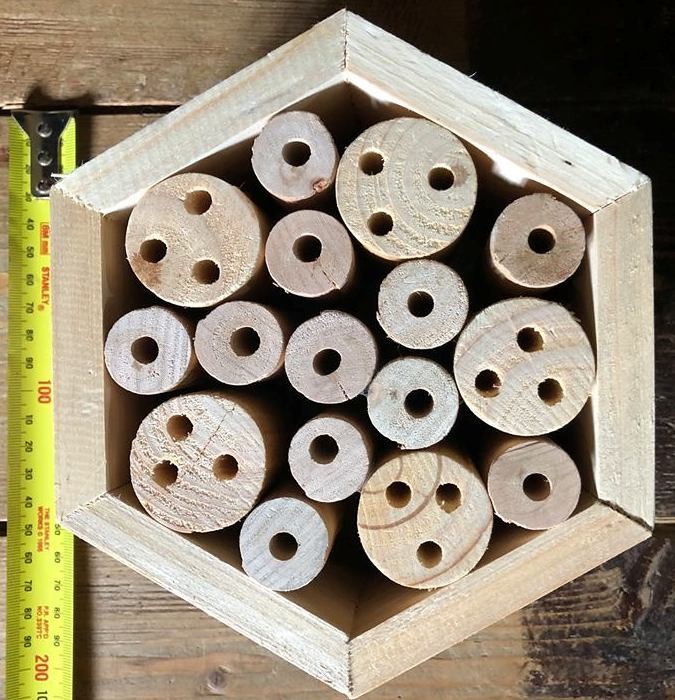 Insect Hotel - Bamboo or Wood
SKU 00005
Product Details
PICK UP FROM PASCOE VALE SOUTH ONLY - contact us directly karen@edibleeden.com.au to arrange pick up and payment

These wooden insect hotel, are filled with either bamboo or pieces of wood with holes drilled into them. Native solitary bees and other insects make their nests inside the hollow tubes.
In Gunyah garden our insect hotel has resident wasp mimicking native bees.
The individual insect hotels are hexagonal in shape and fit together to easily build the overall size bee hotel of your dreams. There is a metal hook at the rear to attach the insect hotel to a vertical surface.
Please specify whether you want wood or bamboo filling your insect hotel, in the comments section of the sales process.
Each insect hotel is for sale separately

Insect Hotel - Dimensions (15 x 17.5 x 8.5)cm Weight 620gm

PICK UP FROM PASCOE VALE SOUTH ONLY - contact us directly karen@edibleeden.com.au to arrange pick up and payment

Save this product for later