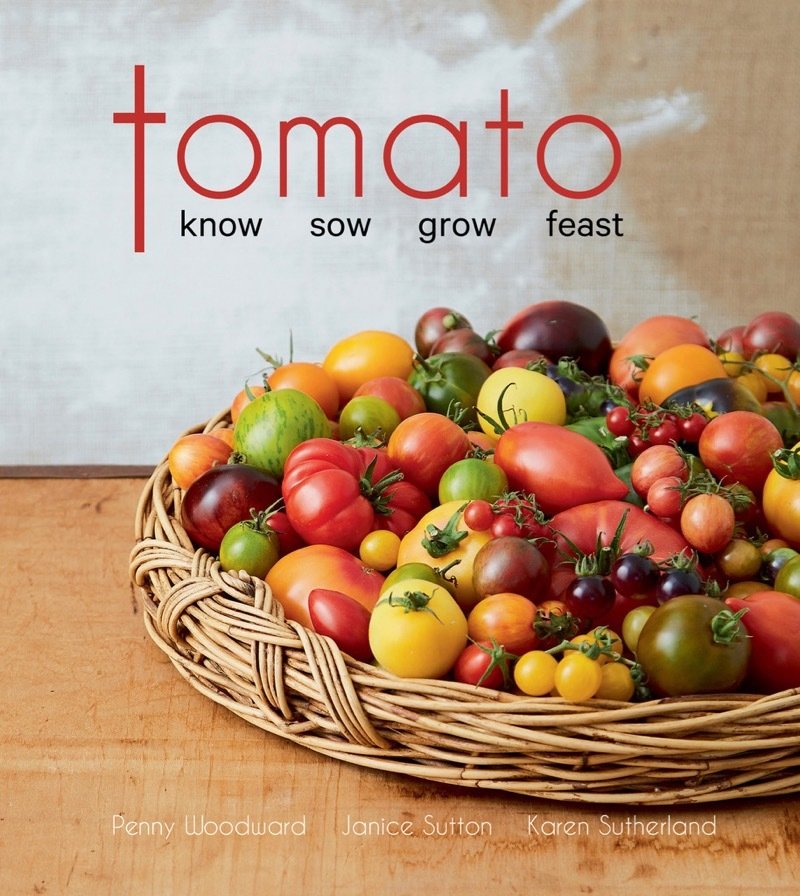 Tomato - Know, Sow, Grow, Feast (hardcover book - signed by author)
SKU 00000
Product Details
Awarded a Laurel in 2020 for the best gardening book from the Horticultural Media Association (HMA), and a gold medal in the Home & Garden section by the Independent Publishers (IPPY) in 2019.
For tomato lovers, gardeners and cooks, and all those who love beautiful books.
Tomato celebrates Australian heirloom tomatoes, giving detailed organic growing methods with an extensive, illustrated pest and disease section. With 220 tantalising tomatoes profiled and 60 recipes from some of Australia's favourite chefs, there's no excuse for a boring harvest this tomato season!
"This is the ultimate book on tomatoes, brimming with information based on experience. It covers everything anyone ever needs to know about selecting, growing and using the best and tastiest tomatoes in all districts and climates (Peter Cundall 2018)."
Authors: Karen Sutherland, Penny Woodward, Janice Sutton
Support your Australian authors and buy direct.
Special offer, receive your book with the signature of author Karen Sutherland & a free packet of seeds from The Dwarf Tomato Project
'Tomato: Know, Sow, Grow, Feast' recently won a Laurel award for best gardening book from the Horticultural Media Association (HMA). Our book came equal first with Angus Stewart's book 'Grow Your Own'. Our self published book Tomato was able to achieve such high quality partly thanks to a range of generous contributors.

ISBN: 9780646982748

Save this product for later