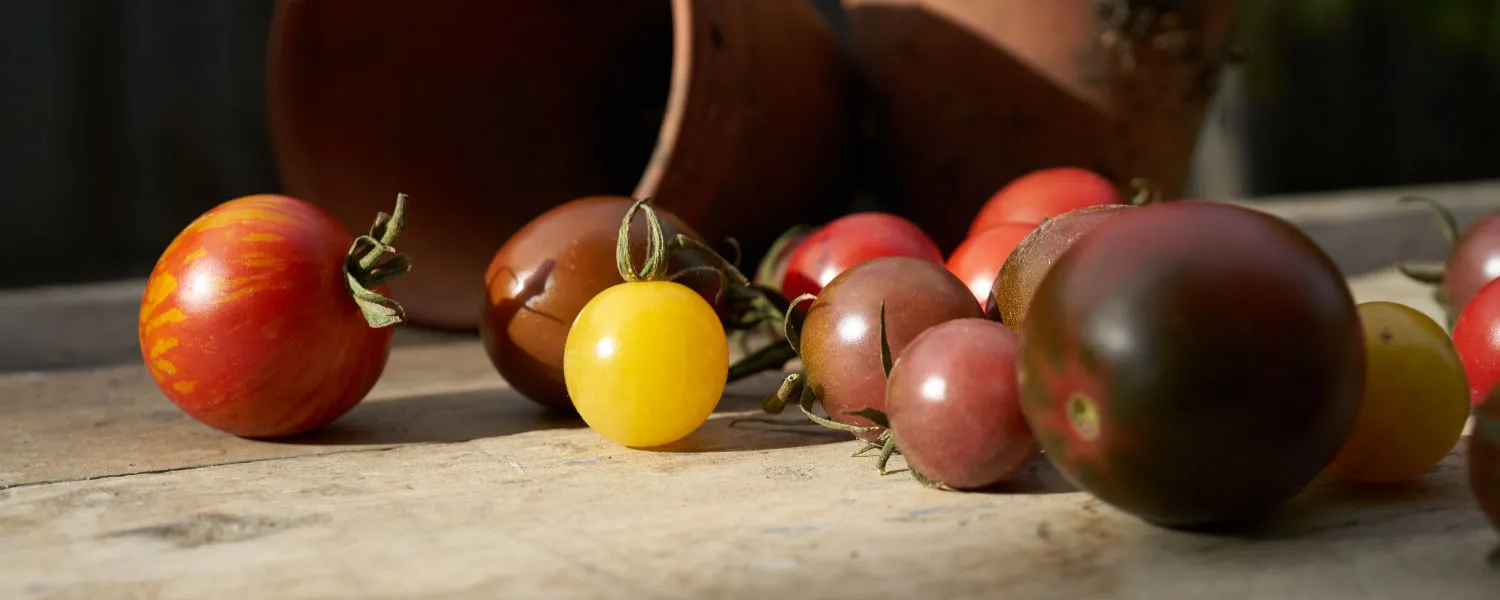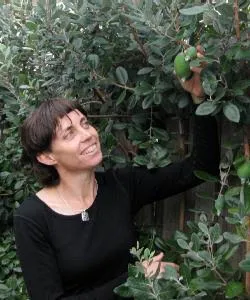 Edible Eden Design grew from a lifelong passion for growing my own food and a desire to help others experience the pleasure of their own home harvest.
Karen Sutherland, Edible Eden Design 
Edible Eden Design: gardens that nurture body and soul
 Edible Eden's design philosophy is that gardens can be both beautiful and productive.  Our gardens are made for harvesting, preserving, seed saving, teaching and connecting with nature.
From tiny courtyards to expansive country blocks, we will help you fill your harvest basket, all year round. Using permaculture principles, we create individual gardens, selecting from a broad palette of exotic and native food plants.
We work collaboratively with community groups, schools, kindergartens and government organisations; from concept to garden installation, supplying tools, expertise and supervision. Edible Eden is also available to install kitchen gardens for restaurants.
For home gardens, we offer an onsite consultation and design service. Although we no longer carry out home garden installations or offer regular maintenance, we can guide you through setting up your own garden and maintaining it.
We also offer specialised edible plant displays for events, and have created these for Moomba, Melbourne Food and Wine Festival and Seymour Alternative Farming Expo.
Benefit from Karen's years of experience
Karen Sutherland is a garden designer, writer, teacher and speaker, and has just co-released her first book, Tomato – know, sow, grow, feast. A lifetime of growing her own food informs her design and teaching work and she can help you to create your own food growing paradise, as she has helped hundreds of others.
Karen is available to speak at events and offers a range of classes to councils and community groups, or can tailor a class for you and a group of friends at your home garden. She also runs workshops in her own house and garden, Gunyah at times.
We love rare and unusual edibles
A productive food garden needs the right plants. At Edible Eden, we are constantly searching out new, unusual and rare edible plants for your garden – even for shady areas, for screening or to fill tricky spaces. If we can't find a reliable source of a great plant, we grow it in our own nursery. We want your garden to be more than just vegetables! Fruit, flowers and herbs are all essential parts of a balanced and healthy food garden.
Home food growing is much more than replicating supermarket-bought commercial crops. It's about heirloom vegetables, heritage fruits, native food plants and learning to use every part of a plant.
Lemon Myrtle
Lemon myrtle, Backhousia citriodora, is perhaps the best known and loved native food plant. A narrow growing tree reaching 6 metres in their native Queensland, they eventually grow to around 3 metres as far south as Melbourne. They enjoy the humidity and protection of a semi-shaded position, and grow well in pots in cooler climates. Crush a leaf and inhale the uplifting fragrance, then add it to a cup with boiling water for a refreshing tea. Leaves can be dried and ground to make a wonderfully fragrant green powder to use with seafood, in baking and other dishes.
Time for Bloody Mary's all round - our book Tomato: Know-Sow-Grow-Feast has won a gold medal for Home and Garden at the IPPY awards. This is the largest independent publishers competition in the world.  The award ceremony is being held in New York City on the 28th...
read more
Gunyah Garden
Gunyah Garden's last public Open Garden was held on 2-3 March 2019. Read more here. Gunyah has been open 10 times in the Open Gardens scheme over the last 10 years.
Gunyah Garden is Karen's home gardening laboratory, in the northern suburbs of Melbourne. With over 200 edible and useful plants, quails, chickens, rooftop bees and an aquaponics system, this garden is a living classroom for urban permaculture food growing. Read more about Gunyah…
You can still book a private garden tour for your PDC, garden club and school or community group.
The garden can also be visited by clients who are having their garden designed by Karen, to see the plants being used in their design.